0

About Me: Female young professional in late 20s

30

About Me: Hi. My name is Ra'chel. I live in Nachlot, Jerusalem with my husband.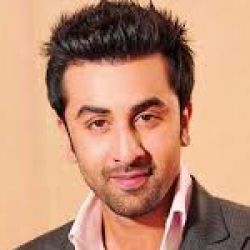 39

About Me: Hi this is Manpreet from New York

43

About Me: I am Adrienne from Bagnolet. I am learning to play the Post horn. Other hobbies are Figure skating.

26

About Me: Hello, I'm young site designer from New York, USA Working in Design sphere for over 3 years Making d

10

About Me: Hello, I'm expert in digital marketer,Wordpress Expert and Graphic designer, I can help you in a

29

About Me: Hi, I am Prathap. I am a System Engineer. Click here to know free antivirus for windows. http://

35

About Me: Event Organizer



About Me: Get the stylish, custom-printed promo messenger bags and reach your company's brand message! Selec

31

About Me: One stop solution for all Internet marketing, Web Design and Development services all around the glo

32

About Me: Make your own customize pizza with the variety of different sauces, toppings and cheese, the size of

0

About Me: PyraDigital is the best SEO agency in Chennai and we deploy the best strategies of SEO. Increase tra

7

About Me: Hello! My name is Joaquin and I am a recognized expert in web positioning in the city of Cancun. Ove

29

About Me: Texas Auto Trim Serving the Houston community since 1978. Texas Auto Trim has built a reputation for

21

About Me: Shehroz Qasim is an experienced academic writer.


42

About Me: I'm Ben Dyme, cis-male, pronouns: he/him/his, 41 y.o., queer, single, a rising 4th year rabbinical s

25

About Me: Content writer at good company.

29

About Me: Get Latest 2 Oldest Lyrics Updates at Our Home LyricSoUp, We are making a big Database of Lyrics, We

28

About Me: Rachael is a Content writer with over 6 years of experience in professional writing, especially for

34

About Me: Living in Washington Heights

41

About Me: Ari White Pitboss - The Wandering Que www.wanderingque.com

28

About Me: I am dependable, honest, clean, responsible, and trustworthy, I enjoy meeting people from different

29

About Me: Lonna is a project manager at www.prpostin.com

32

About Me: 1Solutions is an ISO 9001 certified web firm based in New Delhi, providing end to end web solutions.