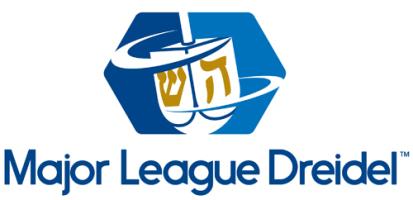 Welcome to the Majors…
finally, we give you, The MLD: http://www.majorleaguedreidel.com/
This chanukah, it begins…
MAJOR LEAGUE DREIDLE comes to life.
Sunday December 21rst kicks off the first Major League Dreidle Tournament in NYC @ Fontanas on the Lower East Side (105 eldridge st) 7pm Sign up, Drinks, Cocktails, Beer.
8:30pm Get your spin on.
There are rules, umps, favorites, slang. It's in the Game. Check all this dreidel whackness at http://www.majorleaguedreidel.com/ now..and pick up gear there too!
oh, and HeBrew beer is sponsoring, so no matter what you spin, everyone lands on Gimmel.