SUKKTOBERFEST:

OUTDOOR NYC SUKKAH BEER GARDEN, BBQ & BAND! 
Where: The Beer Garden @ LocalNYC  33RD & 8TH (next to MSG)  https://www.drinklocalnyc.com/
When: Thursday October 17th  2017 Night 7:30pm – 4am
What: Come join 1,000 Jewish NYCers celebrate SUKKOT the Jewish holiday of outdoorsyness right in the heart of midtown!  It is rare that the holiday of Sukkot falls in the month of Octoberfest. Let's combine the two and have a night under the stars with some beautiful harvest beers.
$20 gets you access  a free drink.  Glatt Kosher GRILL from MENDY's hotdog and a sukkah in the middle of NYC!! YES!
There will be  sukkahs, and a Jewish Jam band and lots of warm sweaters.  We will have heatlamps across the outdoor beer garden.
Tons of fun games outside under the stars. Running from 7:30pm  unitl 4am. Rain or Shine. All ages and Ushpizin are welcomed % of proceeds to tzedakah.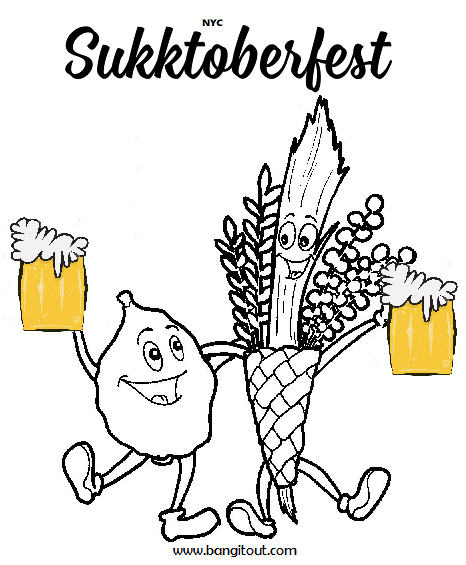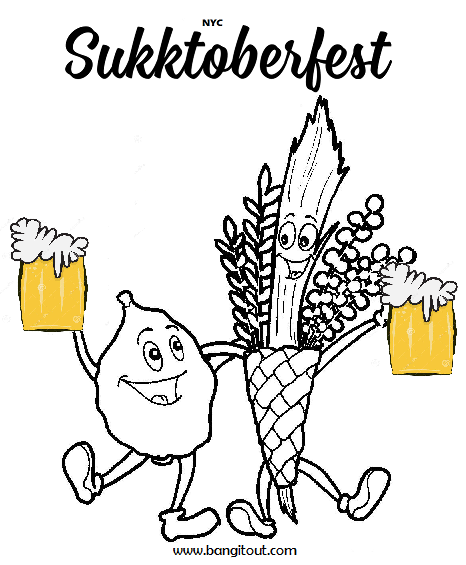 Facebook: https://www.facebook.com/events/408234433213850/  
Tickets: https://tubav.eventsmart.com/events/sukktoberfest-nyc/ 
Photos from Previous Years: